FABTECH
FABTECH Chicago usually has over 1,700 exhibitors and 50,000 attendees. The technology, the education, the special events, the demonstrations and much more are to be seen by those in the cutting and welding industry. If you are a first time attendee be sure to read about First Time Attendees in order to get the most out of your visit.
Registration opens in April 2017 - be sure to check out www.fabtechexpo.com, click on the "Attend" drop-down menu item, and click Attend Fabtech.


From 6/11/2017 - 9/11/2017 the FABTECH Chicago, USA will take place and KOIKE ARONSON will be present.

Please visit booth B17008.
When: November 6-9, 2017
Where: McCormick Place,
2301 S. King Drive, Chicago,
IL 60616
Booth: B17008 Free Ticket
Monday, Nov 6 10am to 6pm
Tuesday, Nov 7 9am to 5pm
Wednesday, Nov 8 9am to 5pm
Thursday, Nov 9 9am to 5pm
Schweissen & Schneiden
From 325/09/2017 - 29/09/2017 the Schweissen & Schneiden at Düsseldorf, Germany will take place and KOIKE EUROPE will be present.
Please visit Hall: 13, Stand A89.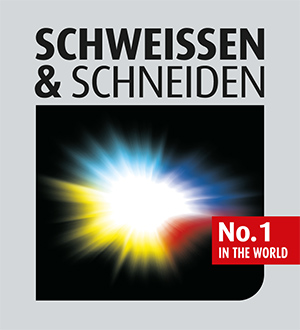 Schweissen & Schneiden
Düsseldorf, Germany
25/09/2017 - 29/09/2017
Hall: 13, stand A89
CLICK HERE TO VISIT THE WEBSITE
JIMTOF2016 (The 28th Japan International Machine Tool Fair)
KOIKE will exhibit in earnest for the first time. Focusing on the exhibition of fiber laser cutting machine, that has attracted your kind attention during recent years, we would like to introduce widely our popular technologie, such as gas cutting, plasma cutting, etc. If we could have many of you know more about the technology of thick plate cutting that continues supporting each of the basic industries of the world, represented by shipbuilding, architecture, bridge building, engineering works, machinery construction, it would be an opportunity to have many of you find the utilization methods more and understand them with our best happiness.
Frankly set the "Open up the Future by Thick Plate Cutting" in this exhibition of the theme, and, among a number of machine tool manufacturer exhibitors, we are confident to be able to show you many of the "KOIKE Only". Finally, your arrival to this exhibition by all means would be very much appreciated and thank you in advance.
Tokyo Big Sight
Nov.17th to 22nd, 2016
Booth No. E-2012,
in East No.2 Hall
http://www.jimtof.org/en/index.html